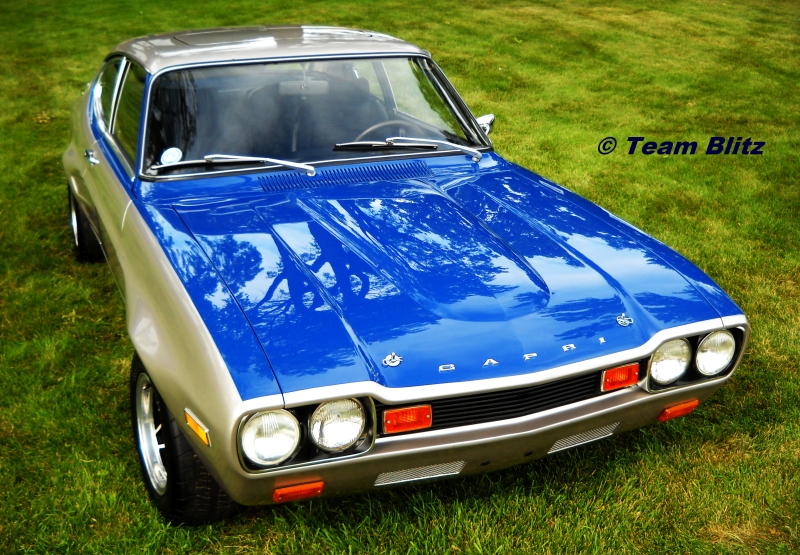 Team Blitz offers the finest quality and broadest selection of European Ford Capri parts anywhere.
Our Columbus Ohio inventory includes over 3 million new Capri parts – the largest in the world. Our fill rate is 99% off the shelf. Virtually any Capri part imaginable.
Whether you are doing a museum-quality restoration project, keeping your daily driver up to snuff, racing in competition, or building a custom Capri, we have everything you need!
We specialize in the Capri, and only the Capri. The innovation, technology, and sheer energy Team Blitz brings to its product line guarantees the best parts and top drawer service. Every purchase from Team Blitz finances more Capri parts development and more parts availability. You are making an investment in your Capri's future when you do business with us.
We're in this together.
If you need technical information or have questions, contact us via email for quick practical assistance.
This website features a small sample of our offerings. Team Blitz offers much more, including a vast inventory of high quality used parts. We like special requests and projects. And we also buy and trade Capri parts, racing hardware, and memorabilia!
---
Contact Us
Email:   blitz (at) teamblitz (dot) com
Team Blitz, P.O. Box 666, Johnstown, OHIO 43031, USA